Nom UR Mom
NOMINATE YOUR MOM!

At Richter Orthodontics we think Mom is the Bomb! That's why we're inviting you to nominate your Mom to win some really amazing prizes. It's a simple short essay contest and we can't wait to read what you share.
Every nominated Mom (special guardian) who visits or brings a child for a free initial orthodontic exam will receive our awesome "Mom Nom" Mug and a Dutch Bros. Gift Card.
Every nominated Mom who visits or brings a child for a free initial exam is automatically entered to win our Grand Prize: Free Invisalign Treatment with a complimentary Grin Scope (for virtual care without leaving home, work, or school).
Drawing held by/or about October 4, 2023. Exam must be completed October 2, 2023. Prize transferable to immediate family members.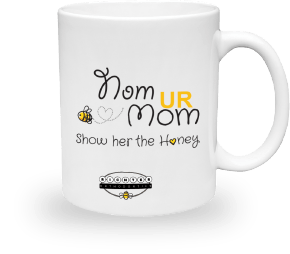 Healthy smiles are …
Easier to clean and maintain. Crowded or widely spaced teeth can become red and inflamed which leads to gum disease (periodontitis). Tooth loss, decay, and many illnesses begin with poor dental health.
Better for digestion. An aligned bite with straight teeth leads to more thorough chewing, for proper digestion. Improper chewing forces intestines to work harder, causing stomach upset, poor nutrition, and gut issues.
Lifelong Confidence Builders. Straight teeth with an aligned jaw means less wear and tear, fewer cracks, chips, and breaks. You're also less likely to bite your cheeks and tongue … great reasons to flash your confident, healthy smile.
Nom UR Mom
NOMINATE YOUR MOM USING THE FORM BELOW